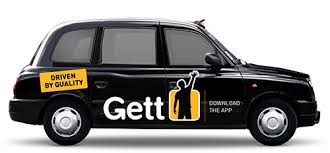 Gett Taxi announced the closure of Juno, its New York rideshare business, effective immediately. Gett also announced a strategic partnership with Lyft to enable Gett's corporate clients to access rides in the United States beginning next year.
Dave Waiser, Gett CEO, commented: "This development reinforces Gett's strategy to build a profitable company focused on the corporate transportation sector, a market worth $1 trillion each year."
As a corporate transportation leader, Gett serves over 15,000 companies, including a third of the Fortune 500. Through the Lyft partnership, Gett's corporate customers traveling in the United States will be able to request rides through the Gett app and be matched with a driver on the Lyft network. This partnership will allow Gett to expand its reach across the United States, seamlessly serving its business clients on the Lyft network, all through Gett's SaaS platform for business travelers.