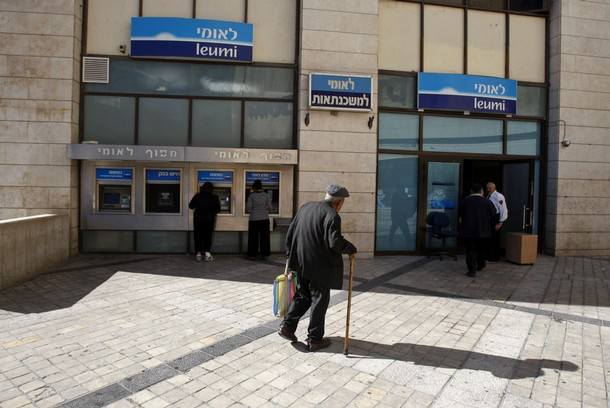 FinTech, which refers to Financial Services combined with new technology, is one of the hottest start-up sectors today. Banks throughout the world are eager to find fresh methods of transforming how they work, taking advantage of the latest technologies. However, banks are large institutions, which can seem intimidating to budding tech entrepreneurs. In addition, a product that could be of interest to one bank might be significantly less attractive to another bank. To address this challenge, Israel's Bank Leumi has teamed up with National Australia Bank, and CIBC (of Canada) to establish a FinTech Web portal.  
The idea is to create one location where start-ups can submit their FinTech-related ideas. This technology resource will be shared between the banks, and the bank that finds a particular idea most compelling can then contact the start-up that uploaded the proposal to discuss next steps.
"In big and complex banks like NAB, CIBC and Bank Leumi, it can be a challenge for FinTechs with good ideas to find the right path to the right people, where their concepts can be appropriately considered," said Jonathan Davey, EGM Digital and Innovation, National Australia Bank. "This new platform provides a simple and easy process for FinTechs to help connect them into the bank where we can connect that idea to the right people who may be interested in what they have to offer and how we might be able to work together, no matter where they are based."
"Israel, also known as the Start-Up Nation, has become a global center of innovation and a major FinTech hub. Bank Leumi, the most advanced digital bank in Israel, has joined forces with NAB and CIBC to create this unique alliance," said Hanan Friedman, FEVP and Head of Strategy, Innovation and Transformation at Bank Leumi. "I am confident that that the new platform will help spark international innovation and creativity in order to enhance customer experience and upgrade the value proposition for our customers".