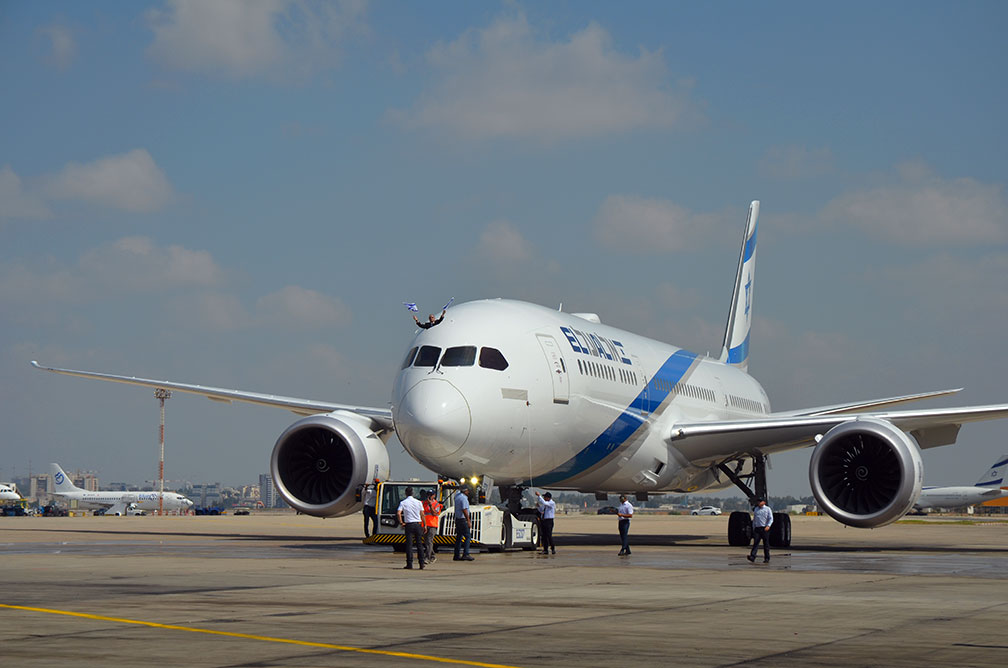 El Al had its worst quarter ever, losing $55 million. The company's monumental loss is attributed to a number of factors, the most significant of which, is a drop in passengers. El Al's income dropped to $429 million during the last quarter, down 7% from the first quarter of 2018. The number of passengers that flew El Al during the quarter was down by 4.6% from the year before. One of the major reasons for the drop in passengers was the timing of Passover this year (i.e., last year the holiday took place during the first quarter and this year Passover was during the second quarter). As a result, the company's load factor dropped to 80.9%, from 83.6% the year before.
El Al's losses were incurred despite a decrease in its expenses for fuel, which dropped by 12%. Part of that drop was a result of lower worldwide fuel prices. However, a significant portion of the cut in fuel expenses was due to the high percent of flights flown by El Al's new fleet of Dreamliners, which are considerably more efficient than the planes they replaced. El Al used 6.3% less fuel, while flying 1.6% less miles.
The airline also recorded two, one-time expenses — i.e. the early retirement of a 767 that was in an accident (which cost the company $4 million), and a change in the accounting rules that resulted in an additional $5 million charge to the company. El Al's free cash flow was $59 million, which was up from last year first quarter of $14 million. That additional free cash was received by means of a new agreement with the credit card companies for the Fly Card.