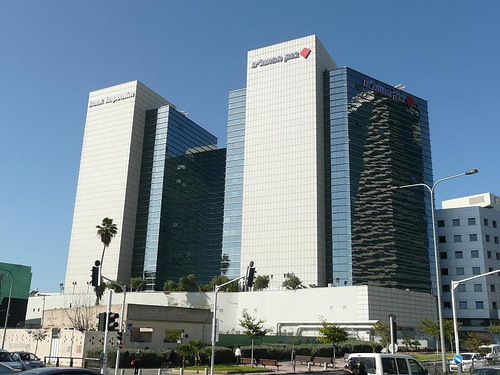 Bank Hapoalim, Israel's largest bank, announced it had earned NIS 821 million during the first quarter of 2019. While this is up by 31% from earnings one year ago, it is still below the NIS 1.1 billion earned by Bank Leumi. Bank Hapoalim's earnings were negatively impacted by its tax investigations in the US, which cost the bank NIS 3.2 billion, to date. Just this quarter, it recorded NIS 120 million in legal expenses on the US case. Hapoalim's return-on-equity stood at 9% in the quarter, up from 7.2% a year ago.
Hapoalim's income from regular banking activities (interest and fees) came to NIS 2.4 billion, up 7.8% from the year before. The bank's efficiency index stood at 59.2%, the best rate among any of the major banks. Hapoalim's loan portfolio grew by only 0.2%
As a result of the sale of its Isracard subsidiary on the stock exchange, Hapoalim has an additional NIS 1.3 billion in equity. As a result, Hapoalim is considering a share buy back.