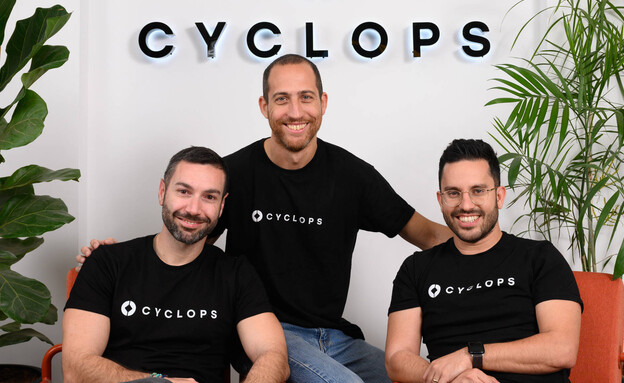 Cybersecurity experts are struggling to manage the overwhelming volume of data and technologies they encounter in the realm of cyber defense. Many Chief Information Security Officers (CISOs) in organizations feel overwhelmed by the constant influx of security alerts. In response, the founders of Cyclops developed a startup aimed at addressing these challenges.
Cyclops, which was recently launched, has secured a $6.4 million seed funding round led by Merlin Ventures, with significant participation from Insight Partners, Crowdstrike, and Israeli funds Tal Ventures and toDay Ventures, as well as angel investors from Island, Torq, and other companies.
According to an IDC report, information security teams in organizations face a high number of security alerts daily, causing them to miss about 30% of the notifications. The founders of Cyclops decided to tackle this problem by creating a cybersecurity platform based on the Cyber Security Mesh Application (CSMA) architecture. This architecture allows organizations to identify threats in real-time, understand their urgency, and take appropriate action promptly.
Cyclops also utilizes Generative AI (GenAI) to provide a user-friendly interface for interactions. Users can ask questions in natural language, and the system uses a Large Language Model (LLM) to manage the dialogue, support the user, and accurately define their requests. GenAI helps present insights graphically by scanning large datasets, identifying potential attack points, and suggesting relevant questions for further investigation.
The founders of Cyclops have extensive backgrounds in the cybersecurity field, and they conducted six months of market and technology research before establishing the company. Their goal is to provide users with a familiar, intuitive experience, similar to using a search engine like Google, to simplify the complexities of the cyber defense world.
Cyclops aims to revolutionize cybersecurity by providing a more manageable and efficient solution for organizations inundated with security data and technologies.