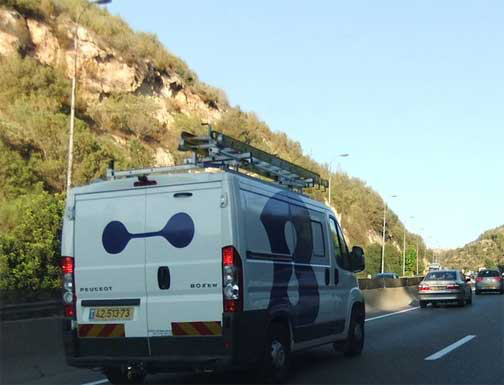 Bezek announced it lost NIS 1.6 billion in the second quarter of 2019. The loss was the result of two special transactions — the company wrote down the value of its Pelephone subsidiary by NIS 950 million and also wrote down the value of NIS 1.15 billion in tax assets. A onetime profit of NIS 400 million from the sale of land somewhat offset the losses. Bezek had reported a profit of 195 million in the second quarter of 2018.
The company reported revenue of NIS 1,020 from its land line division during the quarter; down 4% from last year. On the other hand, its net profit from operations was up 223%; bringing in NIS 652 million; while its free cash flow totaled NIS 416 million.
Meanwhile, while Bezek's Pelephone wireless division had income of NIS 570; down 5% from last year, Pelephone showed a small profit of NIS 2 million, while still throwing off NIS 136 million in free cash flow. Its international division showed revenue of NIS 339 million; up 1% from last year, while reporting a profit of NIS 190 million and free cash flow of NIS 48 million.
Its Yes TV division, which Bezek bought from its former controlling stockholder Shaul Elvoich, reported income of NIS 337 million and a loss of NIS 27 million.
Bezek is steadily losing customers with land lines. The company lost another 5% of those lines over the last year, after losing 6% the year before. A greater concern is that the company lost 21,000 internet users. The fact Bezek now offers the slowest internet service of all the providers in the country might explain that loss.