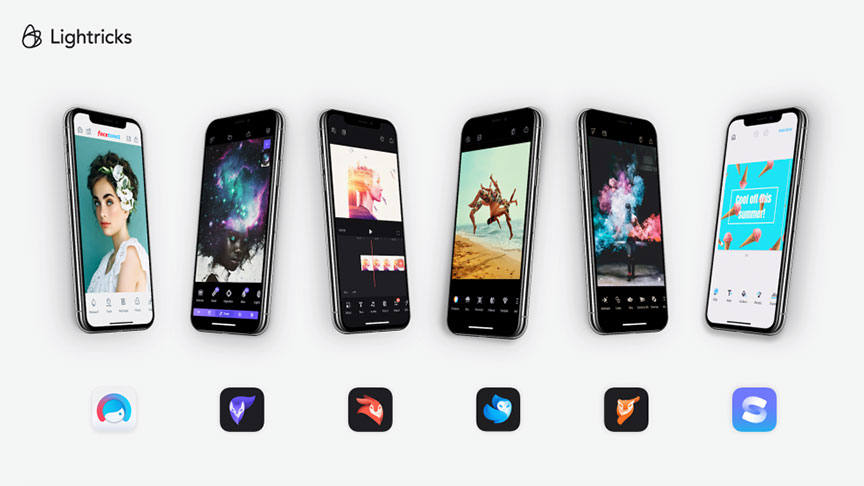 Israel has a new unicorn. Today, the Israeli software company, Lightricks, announced it has raised $135 million in Series-C funding round, at a $1 billion valuation. This round was led by Goldman Sachs Private Capital Investing, with participation from additional investors, including: Insight Partners and ClalTech. This latest financing brings Lightricks' total funding to $205 million, to date.
Lightricks is the creator of several popular, award-winning photo and video-editing apps, which includes: the selfie app, Facetune; Enlight, a suite of photo editing tools; and Swish, a video editor designed to be used in marketing campaigns.
The company has expanded rapidly, tripling it revenue each year over the past three years. This latest investment will be used to accelerate development of more powerful, cutting-edge AI-enhanced content creation tools, by making strategic acquisitions and expanding the company's offices around the world. Lightricks aims to significantly grow its current team of 250 across Israel, the UK, and open a third office in Germany.
"We're excited to reach this milestone, but we're just getting started on our mission to create fun and powerful tools that reimagine the way content is created all over the world," said Zeev Farbman, Lightricks co-founder and CEO. "As we accelerate our expansion, the additional funding will cement our position as the leader in mass-market content creation, which is proving to be a multi-billion dollar industry."