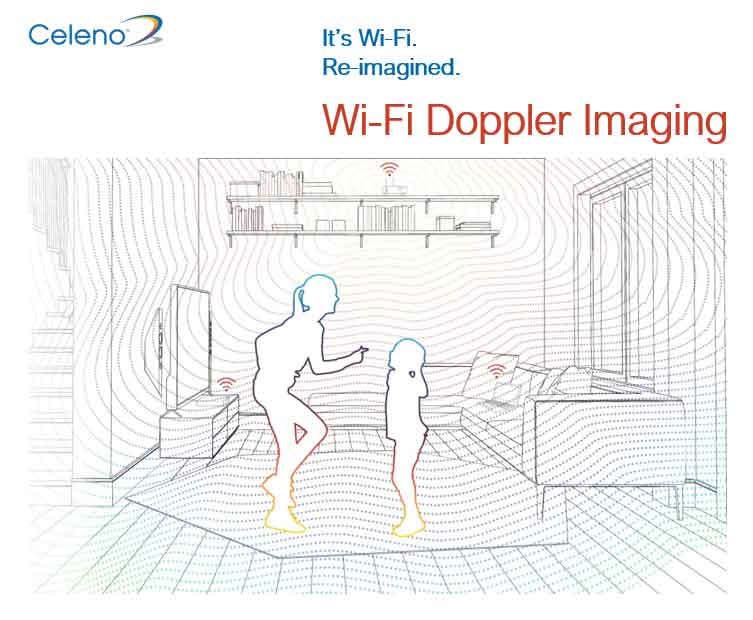 Celeno's Wi-Fi Doppler Imaging is a Wi-Fi based, high-resolution imaging technology, that employs the Doppler effect and standard Wi-Fi packets to accurately characterize and represent complex motions and movements of people, pets and objects.
This groundbreaking technology can track an objects' location using a single Wi-Fi device. It captures moving objects' Doppler and Micro Doppler signatures and uses advanced signal processing and machine learning algorithms to accurately classify human postures and gestures. It can even monitor minute and slow motions such as breathing. Leveraging on Wi-Fi standard 5GHz (and in the future 6GHz) bands, it can "see" through walls, not requiring line of sight and not dependent on lighting conditions. In addition, it is not dependent on any Wi-Fi clients, wearables of any kind and does not invade privacy.
The technology described by the company is truly revolutionary, if it works as advertised. The advantage of being able to get accurate imaging of everything going on in a given environment, without the need of intrusive cameras, or indoor radar revolutionizes the field of home and office monitoring.
This new type of insight on the surroundings of the Wi-Fi network can enable various applications in a variety of verticals. To name a few examples: intrusion detection to homes and offices, fall detection and daily life trends analysis for elderly care, people presence and analytics in front of the TV for personalized TV content and advertisement, geo-fencing to improve safety in factories and industrial facilities, people counting in office spaces for optimized building management.
"We are excited to debut Wi-Fi Doppler Imaging technology, which shows great promise to enable a new breadth of applications over Wi-Fi infrastructure. The Network is becoming the Sensor," said Gilad Rozen, Founder and CEO of Celeno.
Like every new technology of this type, one should be cognizant of the potential negative usages of such a product, when it comes to surveillance and privacy.