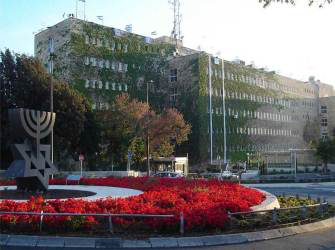 In June the governments budget deficits grew to NIS 21.9 billion. This compares with NIS 7.8 billion in June of 2018. The 12th-month deficit is now 3.9% of GNP getting close to what is considered a red line 4%.
How has Israel reached this point?
Israel growing budget deficit is due indirectly to the theory that the lowering taxes would pay for itself. According to that theory, lower taxes result in higher economic activity, and higher economic activity produces more taxes. The Republican Party in the US and the current Israeli government share that belief. Unfortunately, evidence both here in Israel and the US has repeatedly proven that wrong.
According to the report by the Controller of the Finance Ministry, the reasons for the budget deficit is evident. Tax receipts dropped by NIS 4.5 billion last year, and the expenses of the governed ministries went up by NIS 18 billion. There are additional factors that led to the creation of Israel's mounting deficit — including the fact that in 2016 the Treasury gained a one-time tax benefit on the sale of Mobileye to Intel. At the moment, the problem is structural. However, the fear is that the deficit will continue to increase over the next two years, as well. The only solution is to raise taxes. The Finance Ministry favors raising the VAT tax since it easy to do so. Unfortunately, increasing VAT is also very regressive. Raising taxes on the individuals in the upper-income brackets is much, and something Netanyahu and his Republican friends in Washington seem unable to do.