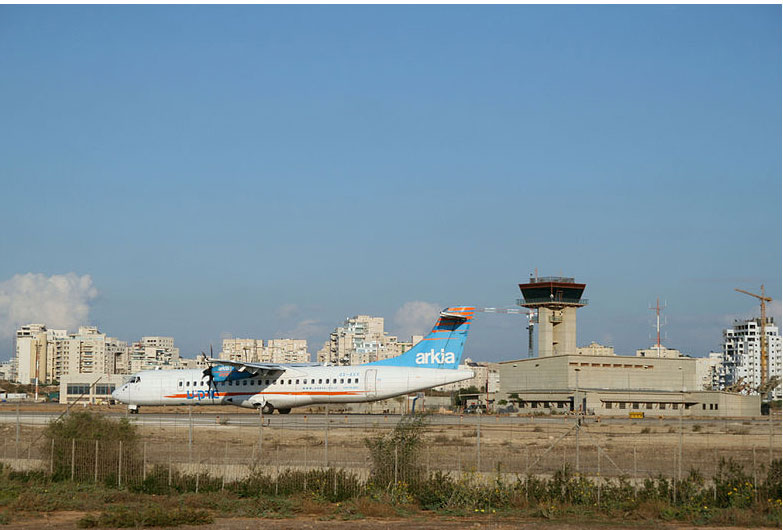 On Sunday evening, Prime Minister Netanyahu made the final decision to close Sde Dov Airport. The decision to abolish the airfield, located inside Tel Aviv along the beach, was vehemently opposed by the people of Eilat, as well as, by the Tel Aviv municipality. The demand to demolish Sde Dov was urged by the owners of land adjacent to the airport, as well as people (and their descendants) who had purchased part of the airport in the 1960s — when the original decision was made to sell the location. These land owners are expected to earn millions from the planned housing and hotel development that will replace the airport.
Opponents of the closure believe that tourism to Eilat will suffer severely, since arriving at and navigating around Ben Gurion airport is considerably more time consuming than going to the local Side Dov field. A cab ride to Ben Gurion from Tel Aviv cost NIS 150; while a taxi to Sde Dov costs between NIS 20-40 (depending on where you start out in Tel Aviv).
Eilat residents also worry that in the case of a medical emergency, the extra time required to get from Ben Gurion to Icholov Hospital (which serves as the backup urgent/critical care facility for the Eilat hospital) will be life-threatening. The situation is further complicated by the recent closure of the Eilat airport, located in the center of the city, which has been replaced by the new, modern Ramon airport a 30-minute drive away. Since that shift, the airlines flying on the route (i.e., Arkia and Israir), have seen a 25% drop in passengers carried.
Sde Dov, which began operation in 1938, has also been a small air force base, used mainly for small transports. The army has earmarked the yet to be received money from the sale of the Sde Dov land to finance a portion of its ongoing move to the Negev.
There is no question that the decision to close the airfield will have an adverse impact on both Eilat and air carriers that fly to that city. It is yet to be determined, exactly how severe the damage will be. However, the Treasury believes the direct costs of leaving the Sde Dov air field open are too high. Nevertheless, the decision to give up a working airport — i.e. a crucial part of national infrastructure, in a time when Israel's main airport is rapidly reaching capacity, without offering any new alternative plans — seems short-sighted.